The Swiss federal government invests millions of dollars each year into the assimilation of refugees and asylum seekers into their country. Not only focusing on helping them get into the workforce but also on the migrants' educational and psychological needs. Their commitment to intercultural integration and fighting exclusion has led to a unique project that I was honored to be involved with recently. It's an initiative which I believe has the potential to forge powerful change in society, was set up by the Swiss universities and is called the Horizon Académique program.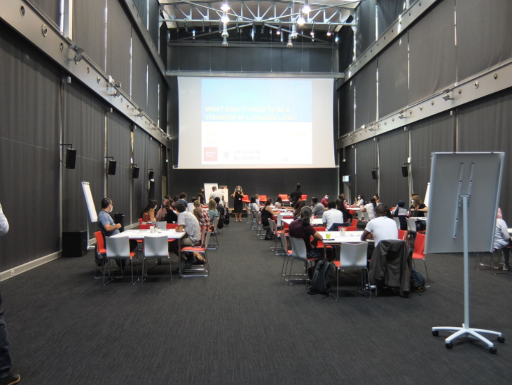 The program is the brainchild of the Swiss universities: the University of Zurich (UZH) and the University of Geneva (UNIGE). Interestingly, the canton (province) of Geneva has really led the way with such initiatives and hopefully other countries in Europe will follow their example. And it was the Graduate Institute of Geneva who invited me to provide training and support to this initiative in early September. The Graduate Institute is a sponsor of the umbrella program Uni4Refugees: Broadening Diversity in Higher Education Institutions and works closely with the University of Geneva (UNIGE) on the project. This university community initiative aims to facilitate the integration of refugees and returnees into the realms of Swiss higher education.
Horizon Académique is a pioneering Swiss initiative that is helping international students' adapt to their new schools
Expanding Horizons
Various students from the University of Geneva chose to participate in the program by becoming mentors to refugees or returnees. The preparatory program aims to facilitate the academic and professional integration of the recent arrivals into their new home. The idea is to give them as much help as possible in settling into a new country and culture. And at the same time their mentors got a chance to expand their horizons and learn more about themselves.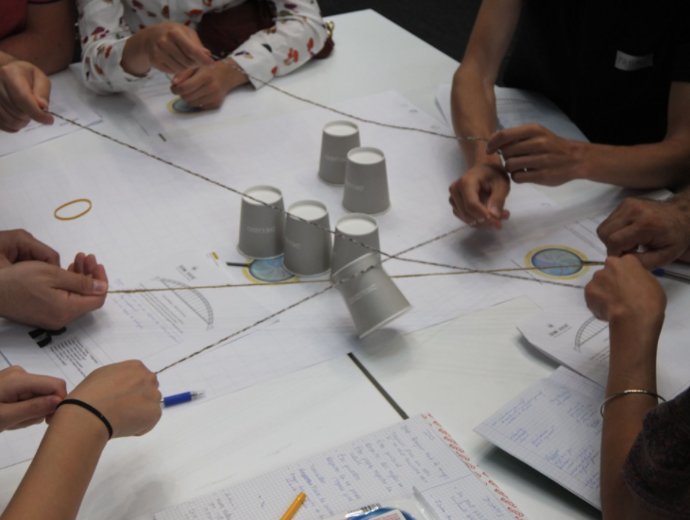 A Stranger In A Strange Land
I facilitated the opening of the program, helping to train the mentors and give workshops to both sets of students. The theme of the week was 'a stranger in a strange land' and I endeavoured to help the groups who were not only diverse in culture but also in age, to break down potential barriers that may have existed between them. Through a series of team-building games and thought-provoking questions, I encouraged them to dig down deep into their own long-held perceptions about what it is to be a refugee or someone from a different culture. 

It was really interesting to "dive into" our own habits and culture and the other participants helped me realize many aspects of my own cultural personality. As a mentor, I felt surprised to see how fast a relationship was built between us."

What hit me as the week progressed was how enthusiasm was sparked on both sides and the discoveries – both internal and external – were made. A common response at the end of the program was just how eye-opening the sessions had been. As a result, the participants had become more aware of their own culture as well as those of others. And the students especially valued the empathy exercises. All in all, it was an incredibly empowering experience to see how we had created a bond and a new understanding between these individuals – who, I hope, no longer felt like a stranger in a strange land. 

Building Bridges
And I strongly believe that other higher education institutions would benefit from similar programs. Facilitating a connection between local students and those who have travelled from abroad to study at universities would increase levels of diversity and inclusion – not only within educational institutions but within the wider society as a whole. And isn't that something we all aspire to? Shouldn't we be building bridges instead of constructing barriers? So if you think your higher educational institution would benefit from a program like this – or already has a similar program which maybe needs a new focus – then please reach out to me for more information. Let me take you and your students on a journey of self-discovery. 
For more reading about the Swiss Universities diversity and equal opportunities programs click on the following links: